Adopting Passivhaus building standards could allow people to heat their homes using power emitted by their televisions
Feeling guilty about watching Made in Chelsea? Perhaps you'd feel better if you knew that 30 minutes or more of Spencer, Jamie and Binky could help heat a home.
In a well-insulated building the energy emitted by a television, a fridge and two human bodies would be enough to heat it, said senior electrical engineer Bill Watts, who thinks we could all save money and energy by adopting Passivhaus building standards.
Although central heating systems would be needed on the coldest days, they would be made all but redundant" in homes built according to Passivhaus standard, said Mr Watts, a senior partner at engineering firm Max Fordham. The standard, developed in Germany in the early 1990s, leads to homes that are so energy efficient they only need an extra 15kWh/m per year of heating energy.
So, just an hour in front of the box would be enough to keep you warm when it's down to three degrees outside. That will give you 21 degrees inside," said Mr Watts. It does depend on whether you've got very heavy concrete walls. But if it's a modern construction, things will heat up very quickly."
Mr Watts said those wishing to feel the full heating benefits of a television would need to thoroughly insulate their home through such methods as triple-glazing and wall insulation. The average home in the UK uses 130kWh/m per year to heat. Even in older homes, effective insulation can, in some cases, reduce this to as little as 15kWh/m per year, meaning the modest amount of radiated heat from a television in a well-insulated home would keep most of us comfortably warm," said Mr Watts.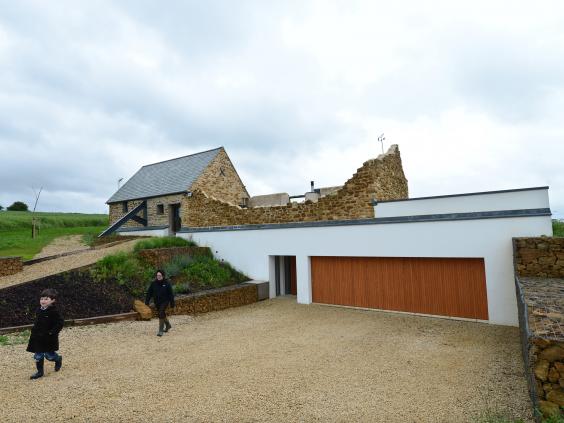 Although popular in Germany and Sweden, not enough homes in the UK are being built to the Passivhaus standard, he said. Instead money was being spent on more wasteful systems such as Combined Heat and Power schemes and District Heating, which are switched on all year round and can cost between 5,000 and 15,000 to install.
The standards [of building new homes with appropriate insulation] have been sliding back, under pressure from developers [who] say 'we can't afford to put in all this insulation'. But people are spending money on these District Heating schemes which are very expensive," said Mr Watts.
Insulating older buildings was also necessary to reduce energy consumption, but often proved expensive. The retrofit of the existing housing stock is a real challenge. It's certainly possible to get it up to that sort of [Passivhaus] standard but I didn't say it was easy. You either put [insulation] on the outside of the house which will affect what the building looks like or you put it on the inside which affects how big the rooms are … [but] it can be done on a piecemeal basis," said Mr Watts.
by Serina Sandhu via independent.co.uk